Tech Tips for Non-Tech People!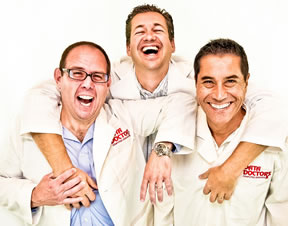 We give quick, one minute tech tips each weekday! Join us on a radio station near you as we talk tech. It's Tech Tips for Non-Tech People! You can post questions on
our Facebook page
anytime!
Original Air Date: Apr 30, 2014
Digital Detox

Download the MP3
We all seem to have a love hate relationship with our technology and gadgets because they keep us productive and entertained, but make us slaves to the machine at the same time.

Let's face it, we feel naked and uncomfortable if we become separated from our smartphones and can't check our email or social networks.

If I just described you or someone you know, maybe it's time for a digital detox to create some balance in your digital life.

A friend of mine was raving about an unplugged retreat that he took amongst the redwood trees of northern California with an organization called Digital Detox.

Just imagine, no technology, no clocks, no screens and no networking...just an opportunity to get recharged and refocused without the stress of your technology.

DigitalDetox.org has device-free events, workshops, retreats, summer camp for adults, corporate training and can help you bridge the gap between disconnecting and connecting in the real world.

If you haven't been able to figure out how to take a step back from the fast-paced existence of the digital age, maybe something you see at http://TheDigitalDetox.org will give you the motivation to truly disconnect.
Feedback