Tech Tips for Non-Tech People!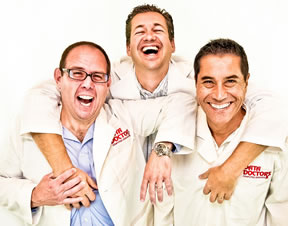 We give quick, one minute tech tips each weekday! Join us on a radio station near you as we talk tech. It's Tech Tips for Non-Tech People! You can post questions on
our Facebook page
anytime!
Original Air Date: Sep 19, 2014
https://transferwise.com/en

Download the MP3
If you've ever had to send or receive money from abroad, you know how complicated and expensive it can be.

Sometimes those expenses aren't initially visible, especially if you're working with multiple banks, but there's a peer-to-peer alternative.

Whether it's for business or personal reasons, you can minimize the hassle and expense with a web resource called TransferWise.com.

The site has some pretty impressive backers that include Peter Thiel and Sir Richard Branson, so it's not anything as nebulous as Bitcoin.

Their rate calculator makes it easy for you to see what the fees will be and how they compare to an average back transfer. The primary savings come from their .5% fee vs traditional bank fees that can be as high as 5%.

You can even send money if you don't know the bank details for the recipient, just an e-mail address. They'll get an email asking them to fill out the bank info to receive the funds.

At the moment TransferWise only works with US and European currencies and requires a minimum of $1500 for USD based transfers.

Transferwise.com: A interesting new way to transfer international funds.

Feedback