Tech Tips for Non-Tech People!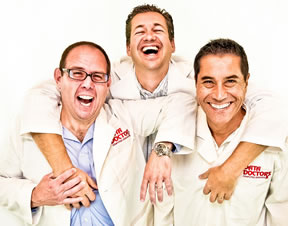 We give quick, one minute tech tips each weekday! Join us on a radio station near you as we talk tech. It's Tech Tips for Non-Tech People! You can post questions on
our Facebook page
anytime!
Original Air Date: Jul 3, 2015
Locking Down Apps - Hexlock

Download the MP3
Yesterday, I gave iPhone and iPad users tips on restricting access to apps and today, I've got a lockdown tip for Android users.

An app called Hexlock is a really flexible way to manage privacy and security on Android mobile devices.

Hexlock allows you to lock individual apps you want to protect with a passcode or pattern lock screen, so you can let someone else use your device with complete confidence.

This can also come in very handy for when children get to use mom and dad's phone or tablet.

It also acts as a secondary barrier if your phone gets lost or stolen while it's in an unlocked state.

You can even create six different profiles like work, home, kids or vacation and protect apps based on where your device is being used.

Hexlock is a free app and the setup is pretty straight forward.

If it sounds like something you think you can use, just search for Hexlock in the Google Play Store.

Feedback