Tech Tips for Non-Tech People!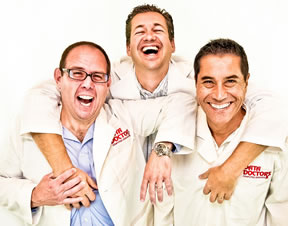 We give quick, one minute tech tips each weekday! Join us on a radio station near you as we talk tech. It's Tech Tips for Non-Tech People! You can post questions on
our Facebook page
anytime!
Original Air Date: Jul 17, 2015
Star Wars app
No matter what your age, there's a decent chance that at some level, you're a Star Wars fan.

I myself got hooked starting with the original movie when it took the world by storm back in 1977.

Well even if you aren't ready to line up at midnight for the premier of Episode VII in December, you may want to checkout the new Star Wars App.

It's loaded with great time wasters like official videos and news feeds, animated GIFs and even a Force training game so you can learn how to Use The Force.

The Sound Board and themed weather forecasts are kinda cool too, but my favorite feature is taking Star Wars selfies.

It allows you to take and share selfies in iconic costumes and settings that range from Princess Leia to Han Solo with Darth and Yoda in tow.

This isn't one of those apps that'll stay on your phone for very long, but it is a lot of fun for a while.

May the app be with you.

Feedback