Tech Tips for Non-Tech People!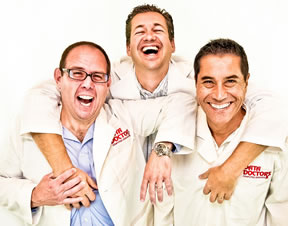 We give quick, one minute tech tips each weekday! Join us on a radio station near you as we talk tech. It's Tech Tips for Non-Tech People! You can post questions on
our Facebook page
anytime!
Original Air Date: Nov 18, 2015
Camera 51

Download the MP3
Smartphones are amazing marvels of modern technology; they're more powerful than the computers NASA used in the 60's to get us to the moon they say.

They're also incredibly sophisticated cameras that have a lot of technology so we can all take amazing pictures without being professional photographers, right.

Well, yes and no.

Auto focus, auto white balance, auto exposure and color correction are all great but mean nothing if you can't compose the picture properly.

The basics of the rule of thirds seems to be a great mystery for most smartphone photographers and now there's an app for that.

It's called Camera 51 and it focuses on what most people are clueless about...composition.

By using the power of your smartphone to analyze the scene you're pointing at, the app can provide an on-screen guide to show you where to point the camera.

If you don't understand what to do when it comes to composition, download the free Camera51 app from your app store today!

Feedback