Tech Tips for Non-Tech People!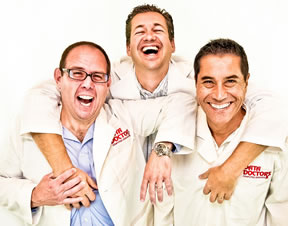 We give quick, one minute tech tips each weekday! Join us on a radio station near you as we talk tech. It's Tech Tips for Non-Tech People! You can post questions on
our Facebook page
anytime!
Original Air Date: Jan 12, 2016
Hyundai's Augmented Reality App

Download the MP3
Virtual Reality headsets were all the talk of this year's CES, but something a little more useful for the average consumer was also shown: Augmented Reality.

One shining example of how augmented reality can be useful was from Hyundai with it's updated Car Care App which is a virtual owner's manual for their vehicles

Any time you get a new car, you can spend weeks, sometimes months figuring out where everything is and how it works.

Hyundai's app allows you to point your smartphone at any part of the car to get an overlay description of each item and clickable instructional videos.

Where's the windshield wiper refill under the hood? Where's the cruise control and how to do you use it? Where's the tire jack and where do you use it when you get a flat tire?

Augmented reality has been used as a gee-whiz feature in various apps for years, but we're finally seeing really useful implementations.

Here's hoping the rest of the automotive industry follows suit!
Feedback