Tech Tips for Non-Tech People!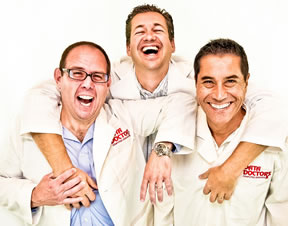 We give quick, one minute tech tips each weekday! Join us on a radio station near you as we talk tech. It's Tech Tips for Non-Tech People! You can post questions on
our Facebook page
anytime!
Original Air Date: Jan 20, 2016
Harmon's Pupil Detection Technology

Download the MP3
This year's CES was full of automotive technologies, but one that could really have a big impact was from a company called Harman.

They were showing a pupil-based driver monitoring system that goes way beyond the ability to detect when a driver is tired.

Distracted driving has become a much bigger problem these day and Harman's technology combined with automated driver assistance technology could dramatically reduce driver related accidents in the future.

What was particularly interesting about the system was that the driver facing camera didn't require additional sensors or direct physical contact with the driver in order to work.

The sophisticated algorithm can detect slight changes in the pupils to analyze the cognitive load and potentially activate other safety devices when the system realizes that the driver is distracted or tired.

Self driving cars will eventually eliminate distracted driver issues, but until then, technology like what Harman is working on could save lives.

Hopefully we'll start seeing it integrated into new vehicles in the near future.

Feedback