Tech Tips for Non-Tech People!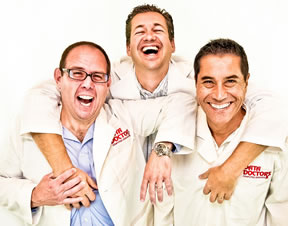 We give quick, one minute tech tips each weekday! Join us on a radio station near you as we talk tech. It's Tech Tips for Non-Tech People! You can post questions on
our Facebook page
anytime!
Original Air Date: Jan 21, 2016
Audio Technica's Bluetooth Turntable

Download the MP3
The resurgence of vinyl records has traditional audio equipment manufacturers scrambling to create turntables that appeal to the hipster crowd that loves them.

Well, at CES this year, Audio-Technica unveiled a traditional turntable that could be connected to a standard stereo amplifier with or without a phono input or via Bluetooth.

This turntable has it's own amplification, so if your digital stereo doesn't have a phono input it'll still work.

What makes it really unique is the ability to connect up to 8 Bluetooth speakers directly to the turntable, if you don't have an amplifier.

It adds a lot of flexibility and mobility as to where you can set it up in your home or at a party.

If you're an audiophile, you know that Bluetooth is going to compress the audio but for the average consumer that can't hear the difference, the flexibility may be more important.

It'll be available later this month and will come in black, white or navy blue for $180.
Feedback