Tech Tips for Non-Tech People!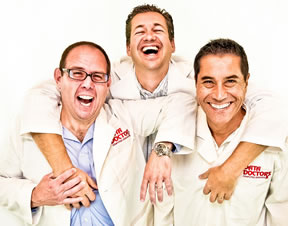 We give quick, one minute tech tips each weekday! Join us on a radio station near you as we talk tech. It's Tech Tips for Non-Tech People! You can post questions on
our Facebook page
anytime!
Original Air Date: Apr 29, 2016
Facebook Spring Cleaning

Download the MP3
Spring has sprung and you know what that means...spring cleaning!

A spring cleaning task you may want to add if you're an avid Facebook user is to review and cleanup the apps that have access to your profile.

If you haven't done this in a while or ever for that matter, you may be amazed by how many apps you've given access to your profile, knowingly or unknowingly.

Start by opening your Facebook Settings and clicking on the Apps option.

An alphabetical list of the apps that have access to your profile will appear and by floating your mouse over each app, you'll have the option to either edit the settings or remove it.

If you click on the Edit option, you can modify what the app can and can't do, including sending you notifications but it you don't really need it, remove it.

Unfortunately, removing the app won't revoke the information the app has already gathered, but it will prevent future access.
Feedback