Tech Tips for Non-Tech People!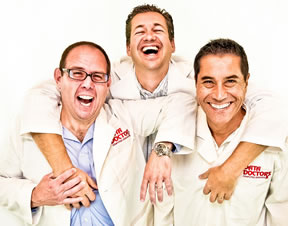 We give quick, one minute tech tips each weekday! Join us on a radio station near you as we talk tech. It's Tech Tips for Non-Tech People! You can post questions on
our Facebook page
anytime!
Original Air Date: May 3, 2016
Beware Video CODEC scams!

Download the MP3
Have you seen this video? Can you believe you were caught doing this on camera?

This is an example of a tricky social engineering scam that continues to be used to fool people with e-mail, social or private messages.

The thieves want to get you so worked up over what might be in the video that you let your guard down.

If you click on the link to see the incriminating video, you'll usually be warned that you need to install something called a CODEC or update your video player in order to see the video.

In your haste to see this embarrassing video, you go ahead and bam, you've just been infected with a silent program.

Any time you fall for these tricks and allow malicious software in, the crooks can do just about anything they want and generally without you having a clue they're doing it.

We're seeing this approach on the rise, so stay alert and never install anything from a pop up message!
Feedback