Tech Tips for Non-Tech People!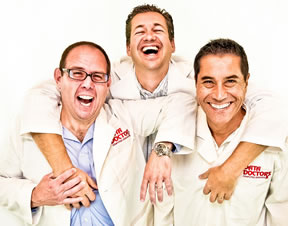 We give quick, one minute tech tips each weekday! Join us on a radio station near you as we talk tech. It's Tech Tips for Non-Tech People! You can post questions on
our Facebook page
anytime!
Original Air Date: May 10, 2016
Appointment Setting App
A friend recently asked me to help them find an online resource for setting appointments at their business, that eliminated all the runaround when using e-mail or the phone.

He asked for something simple, preferably free and capable of allowing customers to pay online down the road.

So I suggested a site called http://www.acuityscheduling.com

If you're in a position that necessitates that you set appointments, using a resource that allows your customers to book their own appointments is really efficient and Acuity Scheduling could fit the bill.

Although the basic service is free, if you require customization or want to take credit cards through the system, it'll cost you $10 to $20 a month.

The simplicity and convenience of the site made getting things setup a snap and all they had to do was create a book an appointment link on their website.

Acuity also syncs with popular many popular calendar apps, create group appointments and it automatically knows how to manage time zones.
Feedback