Tech Tips for Non-Tech People!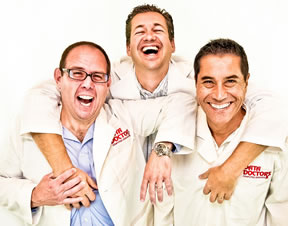 We give quick, one minute tech tips each weekday! Join us on a radio station near you as we talk tech. It's Tech Tips for Non-Tech People! You can post questions on
our Facebook page
anytime!
Original Air Date: May 12, 2016
Online PDF Tool
Many of the legal documents or registration forms we deal with every day usually come in a universal file format known as a PDF file.

But when you have to sign a document and send it back, you're usually printing the document, signing and scanning or faxing it in order to get it back to the sender.

Dealing with forms that have spaces so small that it's hard to fill it out or sign is another common issue.

Typing directly into the form is so much more efficient and it's easy to do with a site called PDFzen.

PDFzen doesn't require you to install any software on your computer because it's all handled online.

You simply upload your PDF document to the site to use any of their tools that include typing into it, highlighting text, drawing anywhere or signing the form and you can even add comments with just your web browser.

What makes it even better is that it's also functional on your smartphone or tablet and there's nothing to sign up for or register to get started.

PDFzen is one of those utilities that's a life saver when you need it.
Feedback