Tech Tips for Non-Tech People!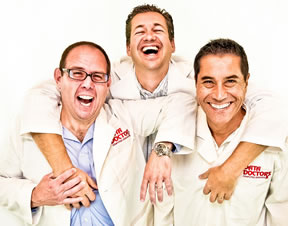 We give quick, one minute tech tips each weekday! Join us on a radio station near you as we talk tech. It's Tech Tips for Non-Tech People! You can post questions on
our Facebook page
anytime!
Original Air Date: Jun 17, 2016
Ransomware Wakeup Call
I've been assisting people with their technology for decades, but one consistent behavior continues to exist; users know the importance of backing up but just never seem to get around to doing it.

If getting an automatic backup setup has been on your to-do list, hopefully this will get you to take action.

Hackers have stepped up their ransomware attacks, which when successful locks down all your critical files that includes any attached backup drives.

They've found ways to spread the threat in ways never seen before with the latest versions.

If you don't have a secured off-site backup and you get hit with ransomware, you have one of two choices: lose everything and start over or pay a hefty ransom to get your personal files back.

We highly recommend using an online backup service, Carbonite being our choice as the best way to avoid having to pay the ransom. Online backups are not vulnerable because they are not physically attacked to your computer.

If you don't have a secure off-site backup automatically running every day, consider this your wakeup call.
Feedback