Tech Tips for Non-Tech People!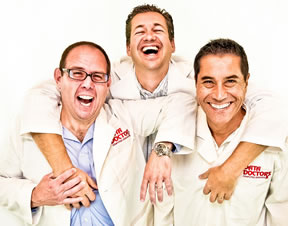 We give quick, one minute tech tips each weekday! Join us on a radio station near you as we talk tech. It's Tech Tips for Non-Tech People! You can post questions on
our Facebook page
anytime!
Original Air Date: Sep 20, 2016
Managing Your Permissions
You've probably noticed that many websites will allow you to use one of your social media accounts to sign up for a free service, instead of having to fill out a form.

It's usually presented as a faster process to get started with the site, but what you need to understand is that you're exchanging your profile information for this faster access to the service or info that you seek.

A lot of apps also offer this same convenience, so if you've opted to use this method, you've given your permission to dozens of sites to allow them to access your profile info.

If you know how to find them, there are generally settings buried deep at each of the sites with the ability to revoke their access.

A web resource called http://MyPermissions.org takes all the hard work out of finding those settings for many of the major networks.

All you have to do is click on the icon for the sites you want to revoke, such as Facebook, Twitter, Google and you are transported right to the settings to make the changes.

You can even sign up for specific alerts when a new app or service gains access to your info and they offer a mobile app to allow you to clean on the go.

Visit http://MyPermissions.org to get started!
Feedback